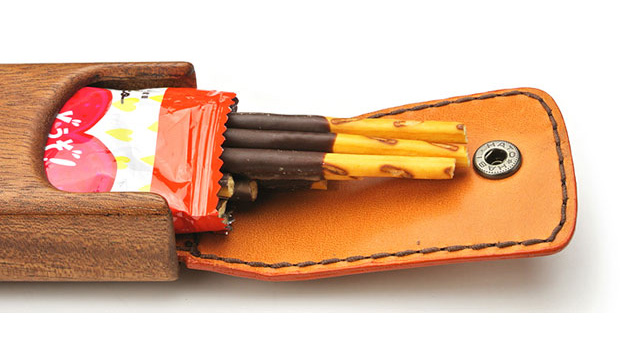 Japanese Custom Candy Cases
Japanese wooden, high quality custom candy cases are designed to protect and dole out individual servings of candy.  I never put much thought into it, but it makes a ton of sense that almost all Japanese candy is either individually wrapped in smaller portions or easy to segment.  I have a soft spot for beautiful things of questionable utility, so the wooden lollipop holder is calling my name.
Who could deny my coolness if I'm walking down the street rocking a lollipop on my belt?  How many licks to the center of a tootsie pop?  ::Slaps the Owl::  It doesn't matter, owl, it goes in my custom wooden lollipop belt holder.
Victory… Bikoo…
---